Whenever referring to Vietnam, one thing will immediately spring to everyone's mind: The land of a variety of stunning beaches & secluded coves & islets which fit for swimming, snorkelling, scuba diving and so many more interesting seaside activities. With more than 2.025 miles of coastline, Vietnam is a true paradise for beach lovers.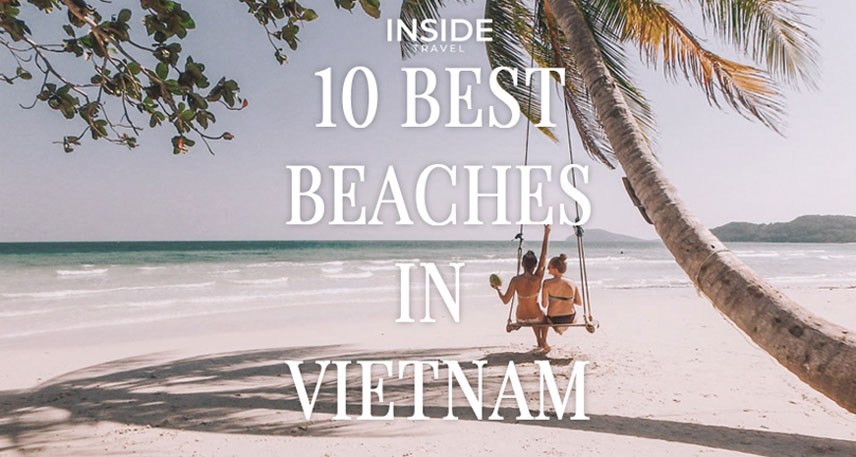 Whether you travel Vietnam with kids who love to sculpt sandcastles or a partner hoping to discover the underwater world, the range of wonderful beaches stretching from North to South in Vietnam will satisfy every age group needs & tastes.
So many wonderful beaches to explore while you just have a little time to see? Make sure to check out Inside Travel list of the most attractive & must-visit beaches in Vietnam & save your time.
1. Halong Bay
Despite Halong Bay is not really a beach, any tour in Vietnam seems incomplete without it. This bay is well-known for its spotless oceanic beauty and recognized as a new wonder of the world with stunning beaches.
In Halong Bay, visitors can have joyful and unforgettable memories with some sports activities like kayaking in quiet sea areas or swimming with glowing plankton. Another perfect activity in Halong Bay is relaxing on luxury Halong Bay cruises and watching wonderful nature with the large sky, rocks, trees and crystal blue water.