Travelling with kids is the perfect way of supporting exploring & learning while making unforgettable memories with the people you love most. Have you ever thought about travelling Vietnam with your children or daydreaming of Vietnam Family Holidays in the future? Then read on. Here's an exceptional list of the most incredible spots & activities should not be missed in any perfect itineraries.
This list which is specially made by Asia Gate Travel expert team consists of so many awesome things which will definitely bring the real local experiences for children of all ages: authentic cuisine, fascinating history stories, bustling markets, gorgeous nature & the range of wonderful beaches from North to South.
BEST DESTINATIONS AND THINGS TO DO IN NORTH VIETNAM FOR FAMILY HOLIDAYS
HANOI
1. Best things to do with kids in Hanoi
*** Enjoy the Magical Water Puppets Dance
Address: 57B Dinh Tien Hoang Str, Hang Bac, Hoan Kiem District, Hanoi
Time: These puppet shows are daily at 15:00, 16:10, 18:30 & 20:00 from Monday till Sunday
Renowned as the favourite show of all Vietnamese children, it will definitely be your children's favourite show. Literally like its name, puppeteers will operate these wooden puppets to tell some interesting stories about warriors, fairies acting and dragons on the water. These traditional performances attract both kids and adults because of its beautifully made puppets and special Vietnamese folk music. To kids, this show is purely entertaining & magical. This is also a fun way to introduce some Vietnamese culture to your children. Amongst some famous places where you can catch this puppet show, the Thang Long Water Puppet Theater (located near Hoan Kiem Lake) is one of the best places to see.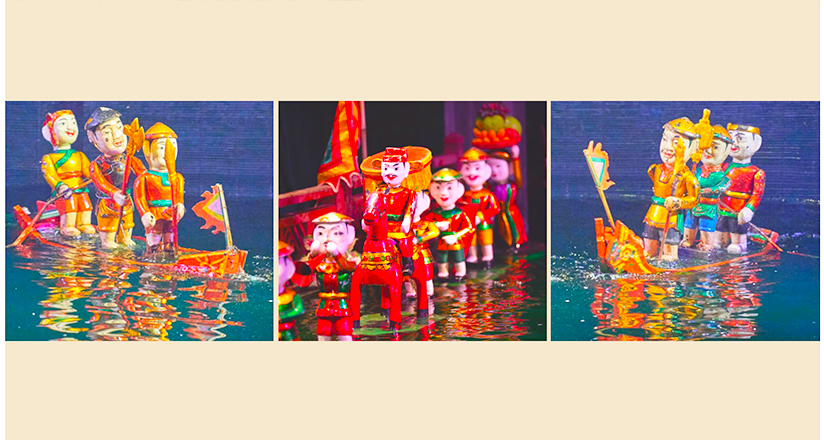 *** Take a cycle-rickshaw ride through the backstreets of Hanoi
Address: Any streets in Hanoi Old Quarter. Most crowded in front of Thang Long Water Puppet Theater
The first impression of your kids about Hanoi is probably the crazy teeming streets of Hanoi especially in Hanoi Old Quarter where is made up of 36 streets, with the special named after the commodity that used to mainly trade there, for instance, silver, bamboo, paper, etc.
Besides, without any pavements in most of the streets plus having the presence of so many motorbikes (almost everywhere), finding the way to let your kids enjoy the mayhem in a more relaxed feeling can be a challenge so one of the ideal options to get acquainted with this area is hopping on a cyclo. Cyclo will offer your kids a chill & interesting experience as well as an open space without any windows or doors to enjoy sightseeing and daily life of locals.
There are two ways to arrange this:
• One is just simply hopping on one of the many cyclos on the street but remember to ask and try your luck at bartering with a cyclo driver. One suggestion is that you should ask your hotel concierge or your travel agency to recommend a fair price so you know where to begin bartering.
• On the other hand, you can arrange this in advance through your travel agency. Sometimes, this cyclo experience has been included in your Hanoi city day tour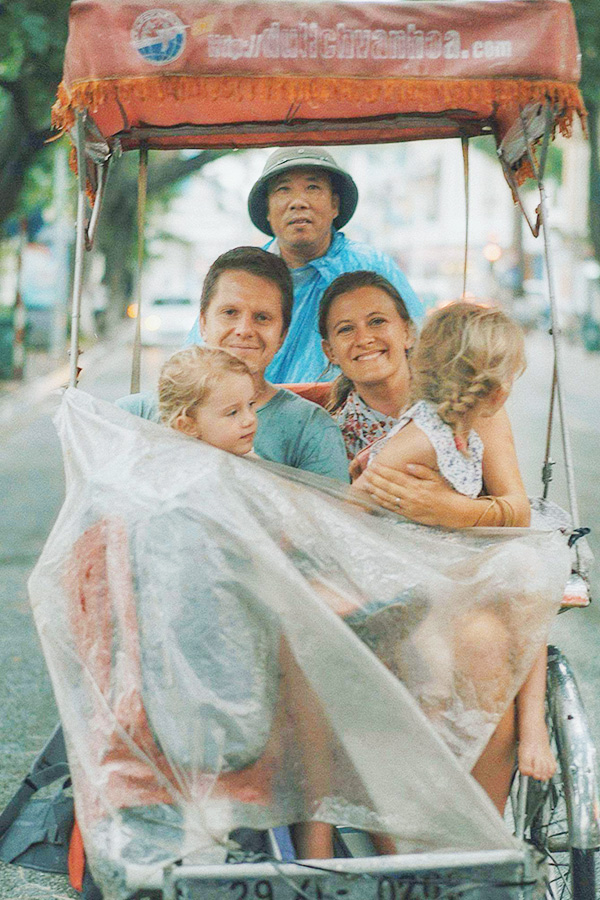 *** Vietnam Museum of Ethnology
Address: Nguyen Van Huyen, Quan Hoa, Cau Giay District, Hanoi
Time: Tuesdays to Sundays, closed on Mondays. Children below 6 are free
After keeping your kids close in the crowded sidewalks & streets of Hanoi Old Quarter, this museum is the best place where your children can run free & have fun while you get an understanding of the local culture and custom of the 54 different ethnic minority groups that make up the population of Vietnam.
Lots of hands-on exhibits and displays about the traditional way of life, consisting of handicrafts, clothing, special ceremonies are labelled well in English with a wealth of information which will definitely bring you a deeper knowledge about Vietnam. Besides, your kids will surely love exploring the outdoor exhibition space in which has a variety of the life-size replicas of traditional village houses that you and your children can climb in to discover the inside part of these Vietnamese homes.
In case after the exploring of the museum, if your kids still have a lot of energy to burn, don't miss the chance to visit Nghia Do park where has a playground for children right across the road from the museum.